Authentic partnership is the heart of our work. We follow the lead of in-country organizations to ensure long-term sustainability of projects.
How can we transfer power back to local practitioners, so that their community solutions thrive and become the foundation for a more equitable and sustainable future?
Our vision is a globally-distributed network of locally-driven organizations that support each other through training, technology transfer, project consultation, collaborative innovation, collective fundraising, and coordinated messaging campaigns.
Coalitions for Global Change
GlobalPDX:
Working to unite Oregon-based global development community into a thriving, collaborative, and high-impact network of people and organizations with global reach.
Founding member, Chair of Advisory Board since 2012
The Power Partnership:
Coalition of energy providers, NGOs, faith based organizations, and foundations working together to integrate renewable energy into other service sectors like healthcare and education.
Founding member, Lead implementer of DREAM tool, Uganda pilot project lead
Hydro Empowerment Network:
A passionate collective of practitioners committed to the advocacy and advancement of sustainable small-scale hydropower for community empowerment in the global south.

Sabah Energy Roadmap: A consortium of four closely collaborating organizations working with key government agencies in the state of Sabah, Malaysia to ensure that at least half of the unelectrified remote area villages in Sabah implement renewable energy mini-grids by 2027.
Founding member since 2021
Association of Rural Development Workers - Benjamin Linder (ATDER-BL)
Nicaragua
Partner Since 1997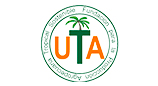 UTA
Colombia
Partner Since 2019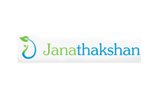 Janathakshan
Sri Lanka
Partner Since 2002
Is your organization doing great work with communities in
your region? Connect with our programs team to learn more
about how we build authentic partnerships: