Green Empowerment works with local partners around the world to strengthen communities by delivering renewable energy and safe clean water. We collaborate with Indigenous peoples, rural communities, local organizations - and you - to improve health outcomes, build climate change resilience, advance gender equity and help lift families out of poverty.
Authentic
Partnership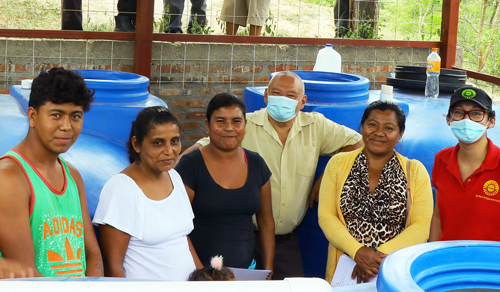 It's the heart of what we do. We
collaborate with in-country
organizations and follow their lead to
ensure the long-term economic and
environmental sustainability of our projects.
Community-Driven
Engagement
Water reservoir construction with EL COMUN in Colombia
Infrastructure projects are built and maintained by the community's citizens themselves, ensuring local investment.
Inclusive
Training
We provide technical, administrative, and program specific training to all interested community members, supporting local maintenance and management of projects for decades to come.
Maximized
Impact
We amplify the global impact of every community project through fostering connections, ground-up innovation and both local and regional training programs.
On April 28, 1987, Benjamin Linder, an engineer from Portland, Oregon, was working with rural communities in Nicaragua when he was murdered by U.S.-funded Contras at the site of a micro-hydro project in San José de Bocay, Nicaragua. Linder's life and work inspired Michael Royce to found Green Empowerment and push for a radical new approach to development.